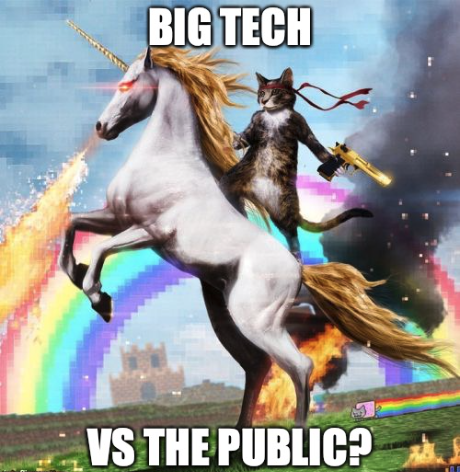 Apple putting spyware on IPhones? Facebook teaming up with Ray-Ban to put spyware on faces? Instagram researchers leaking info that the platform is harmful for teenage girls?
We know that big tech companies are motivated by profits but what can we do when those companies are acting in harmful or potentially ways?
In this edition of the Salon we will take a look at the developments mentioned above and others like them and try to see if there is anything we can do beyond giving up digital communications completely to protect ourselves from the effects of Big Tech.
Date:
Tuesday 28/09/21, 18:30
Address:
ONLINE: https://b3-2.opencloud.lu/b/chr-ymx-y0r-llg
Luxembourg Digital Privacy Salon is free, intended for everyone, no prior technical expertise is assumed.
Digital Privacy Salons are skill & knowledge sharing sessions which aim to teach people the basic ways of protecting themselves and their data from intrusive surveillance and unwanted/unwitting information gathering.
Luxembourg Digital Privacy Salon is free, intended for everyone, no prior technical expertise is assumed. This year the Privacy Salon is presented in collaboration with BEE SECURE in the frame of the campaign "#bassdesécher"
WITH THE SUPPORT OF